A warm welcome to Paris to all!
It is my great pleasure to invite you to attend the International Neuromodulation Society European Chapters' 2nd European Congress (e-INS 2021) to be held on 2 – 4 September 2021 in the beautiful city of Paris, France.
The first Joint European Chapters' Congress took place, in 2018, in Nijmegen, The Netherlands and it attracted over 600 participants! That congress was organised with enthusiasm, under the supervision of our Dutch colleague and friend, Dr Mike De Jongste. It made us realise how powerful a European event could be and the great potential that exists for growth in the European community through our young neuromodulators. It enabled amazing opportunities for us to interact with colleagues, with industry and with partners from all around the world, and to collaborate and discuss the vital issues involved in Neuromodulation in Europe.
As a result, we believe that some European practices, European reimbursement legislation, and even our European "way of life" deserve a dedicated event. Our North American colleagues are, and have always been, a driving force of the neuromodulation field, through their enthusiasm and dynamism. The INS world congress was a resounding success: its scientific programme and initiatives are examples that we strive to emulate. We are pleased that we are in a position to create a European event that benefits from our collective expertise and therefore allows us to build the future of Neuromodulation together.
We are delighted to host the 2nd Joint Congress of the INS European Chapters (e-INS 2021) in Paris.   With its great history and renowned beauty, with so many stunning monuments in its different quarters, Paris offers a unique mix: a royal palace from the 17th century sitting next to a giant glass-pyramid. We believe this is the perfect place to convey our message "Using the legacy of the past to design and build the future of Neuromodulation together".
Inspired by this concept, we have prepared a tremendous scientific programme which  includes everything you can expect from a premier neuromodulation meeting:
You will have the opportunity to discover plenary lectures from world experts, through "Pairs on the podium" style sessions: one giant from Europe and one giant from USA. Reflecting the theme guiding this congress, we promise cutting-edge content and systematic reviews of topics which benefit both experienced and new attendees alike.
The congress will feature a pre-congress special event: a neuromodulation session specifically designed for, and by nurses.
The ability to showcase your own research through an innovative platform – from ePosters to a live-competition of abstract presentations – remains core to our congress.
This European Congress will take advantage of having all the chapters in the same place at the same time to host all our regional chapters meetings on the pre-congress day. This great opportunity will allow us to organise multinational common meetings mixing, once again, cultures, visions and dynamism.
During this congress, we will move forward to structure European registries, enlarge our research projects at a European level and capitalise on this energy to help our global community to grow and strengthen. We will showcase the best and newest advances in terms of technology!
The venue, the "Palais des Congrès de Paris", is the biggest, the most vibrant convention centre in France and is centrally located in the heart of the city, enabling easy access via all modes of transport. Please also check out our Discover Paris page.
This INS 2nd European Congress will offer you a unique chance to meet and network with a diverse, multidisciplinary international community of neuromodulation specialists, basic scientists, biomedical engineers, and members of our industry.
This is about passion. This is about science and technology. This is about patients.

This is about friendship. This is about a community.

You make the difference – your contribution, your participation, your energy… yourself!
Please save the date on your calendar, invite your colleagues, submit your work and join us for what promises to be a fantastic time in Paris, next September. Memories are waiting to be made!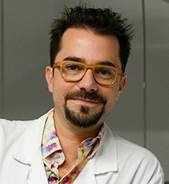 Prof. Philippe RIGOARD
INS 2nd European Congress Chair
INS French Chapter and Neuromodulation Society, PresidentProf. Philippe Rigoard is a neuro-spine surgeon and Professor of Neurosurgery at the Faculty of Medicine of Poitiers, France where he also serves as the Chairman of the Spine & Neuromodulation Department at the University Hospital. He is also an Anatomy Conference reader at the Human Morphology Institute, a researcher at the biomechanical Pprime Institute, CNRS UPR 3346, and the research programme director of PRISMATICS Lab (Predictive Research In Spine/Neuromodulation Management and Thoracic Innovation/Cardiac Surgery) in Poitiers. His main research interests are neuromodulation and spine biomechanics.
Prof. Rigoard is a member of a number of professional societies, including the International Association for the Study of Pain, International Neuromodulation Society, European Association of Neurosurgeons, North American Society of Spine Surgery and is listed in the French National Academy of Surgery.
Prof. Rigoard has authored more than 85 articles in peer-reviewed journals and book chapters, and has published an atlas of the anatomy of the peripheral nerves with Springer-Verlag.
Prof. Philippe RIGOARD
INS 2nd European Congress Chair